A lot of dogs have a really hard time settling after getting riled up. It is also difficult for a lot of dogs to think, when they are overly excited. Oftentimes it is almost like a switch goes off in your dog's head and they are just way too stimulated to even hear you. After situations like that it can take dogs a long time to settle down to the point where you can work with them again. The things that set dogs off like this can vary from play time getting too intense, seeing other people or dogs on trail that they are desperate to see, the vacuum, the kids playing and the list goes on.


These following exercises will help teach your dog to be able to settle when there is all kinds of craziness going on around them and help them build the skills needed to focus when things get crazy.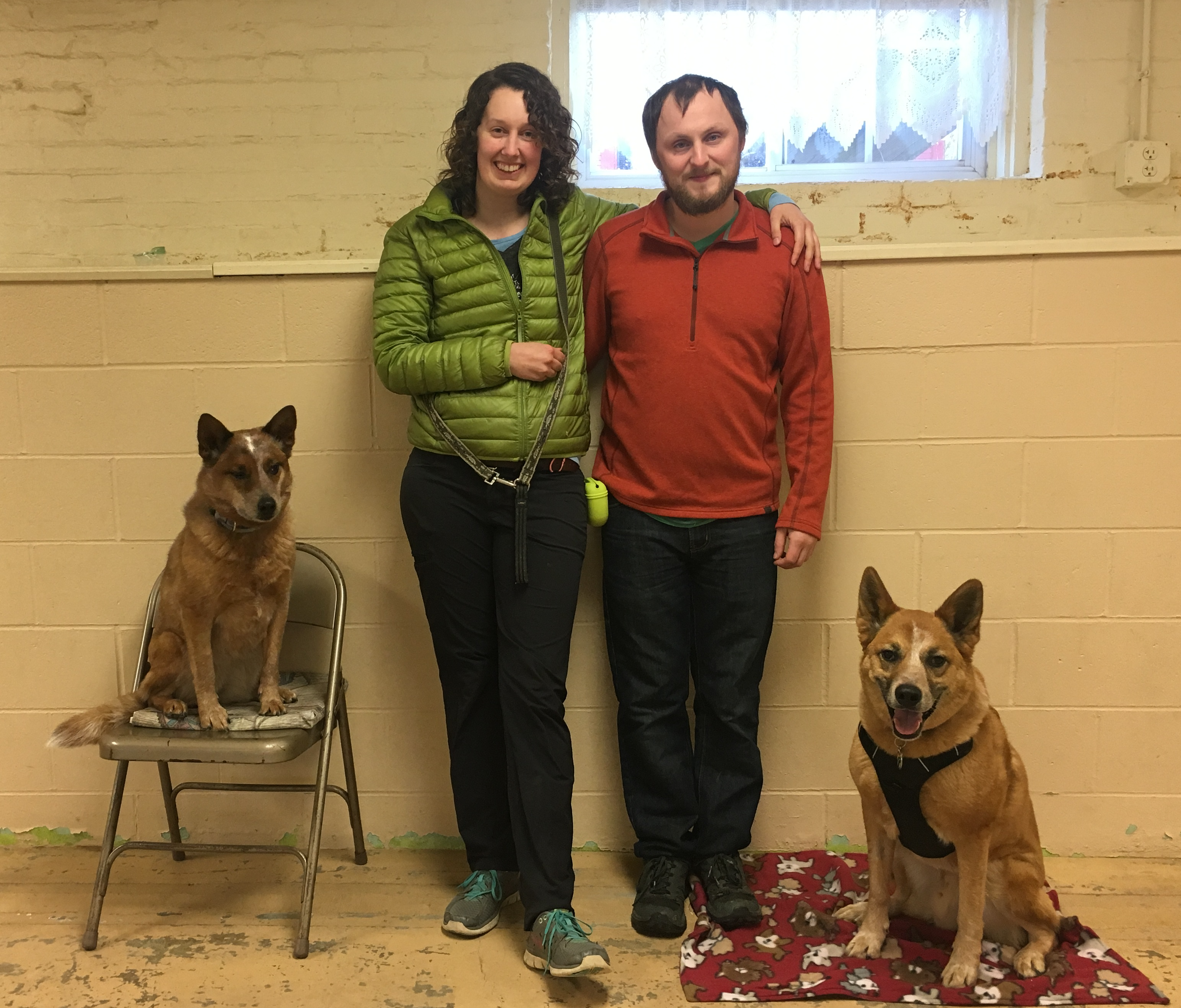 Louise Daigle & Jake Belmont
Certified Professional Dog Trainers (Knowledge Assessed)
Combined 16 years of dog training experience.
Piper & Manzo
The Red Pointy Dogs.